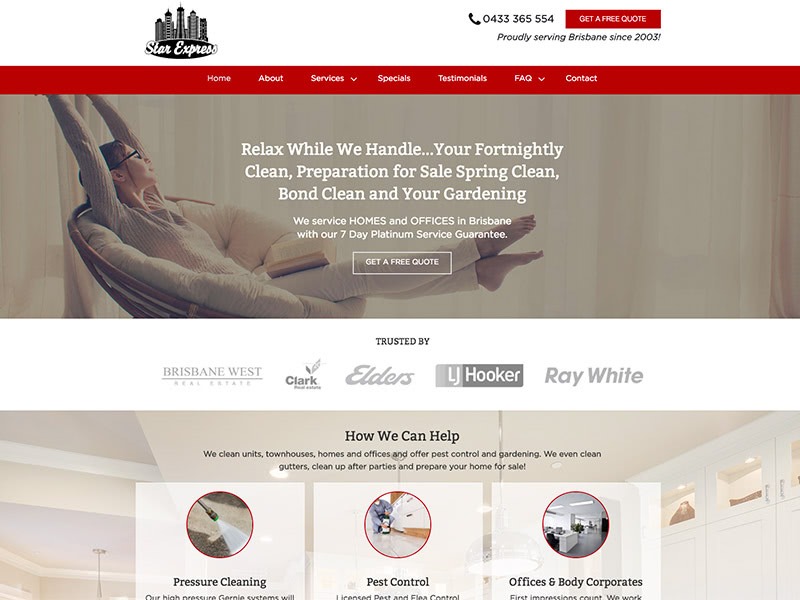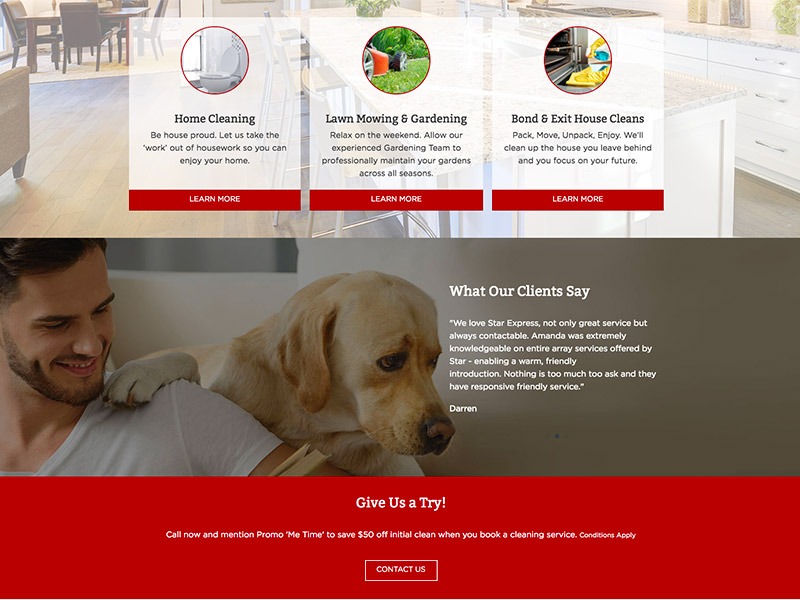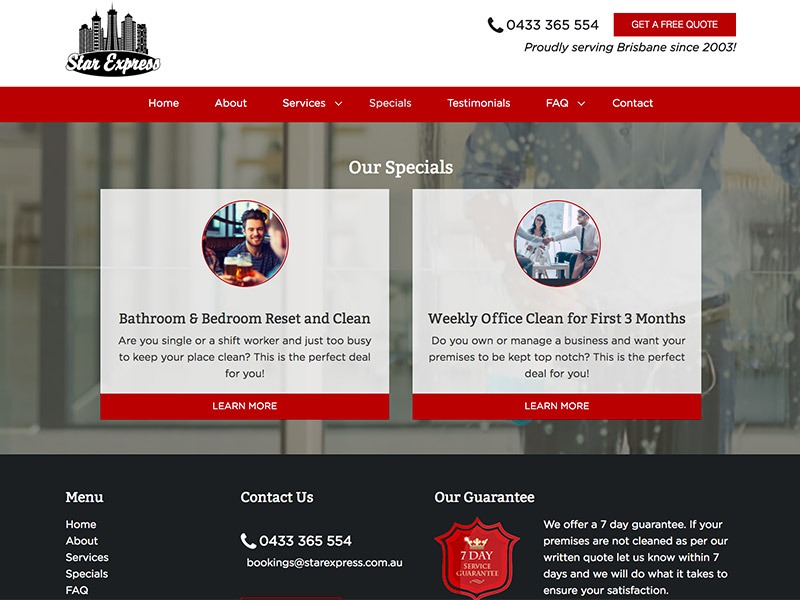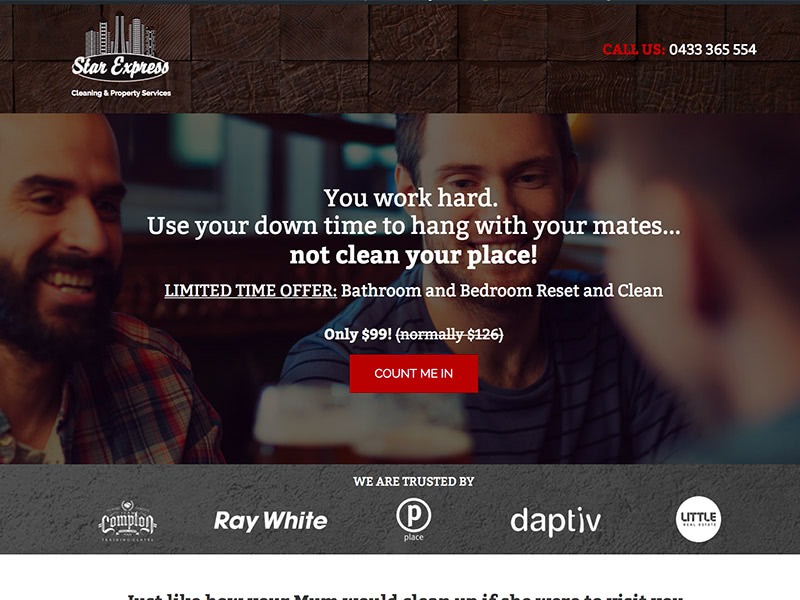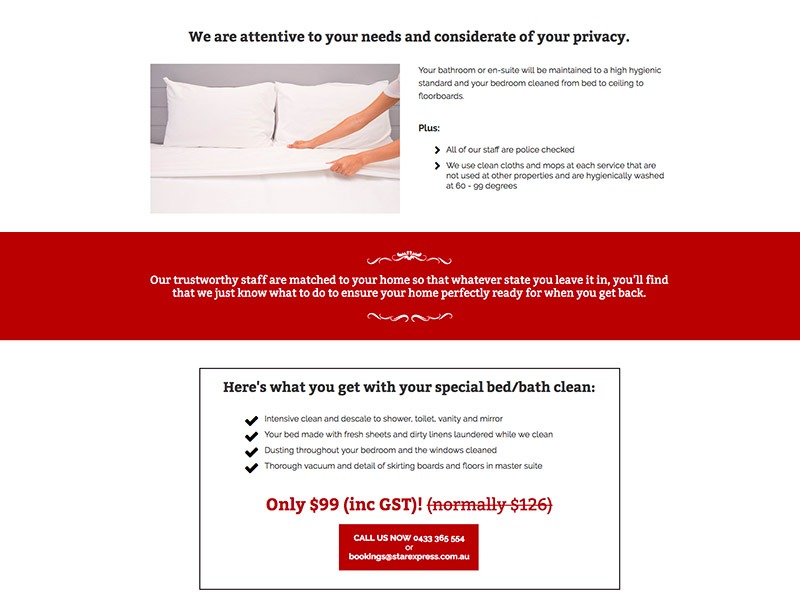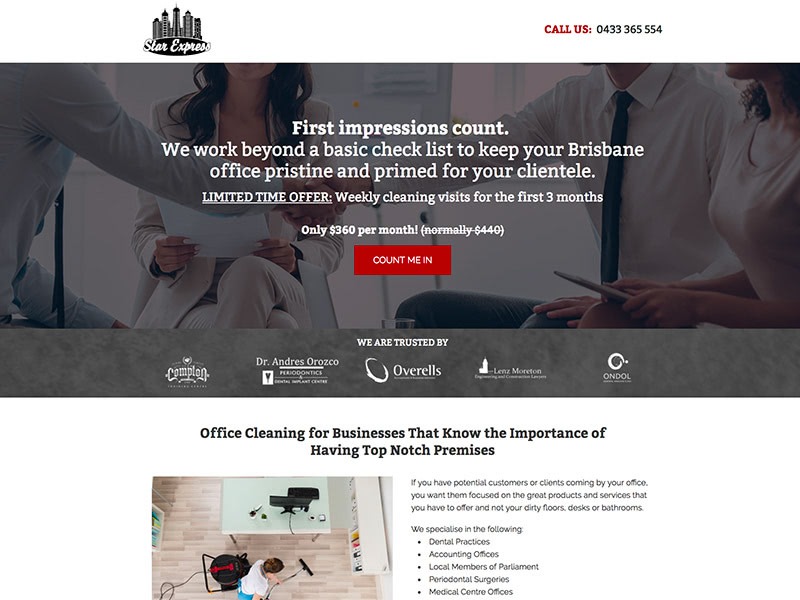 Star Express is a cleaning company based in Brisbane, Australia.
Before: They were using an HTML website that was old, had few images, and was very hard for them to update.
After: We built them a new brand on WordPress with 2 sales pages to target different markets with ads and assisted in copywriting strategy and placement of copy throughout the website.  Within the first couple of days of going live they had their first ever website contact.
We host their site and they are on a care plan where we update their WordPress, plugins and themes, do malware scans to protect from hackers and do backups.
The Founder also signed up for a digital marketing and social media strategy coaching package with us.
Want to see it live?
Main Site
Sales Page for Bachelors
Sales Page for Offices