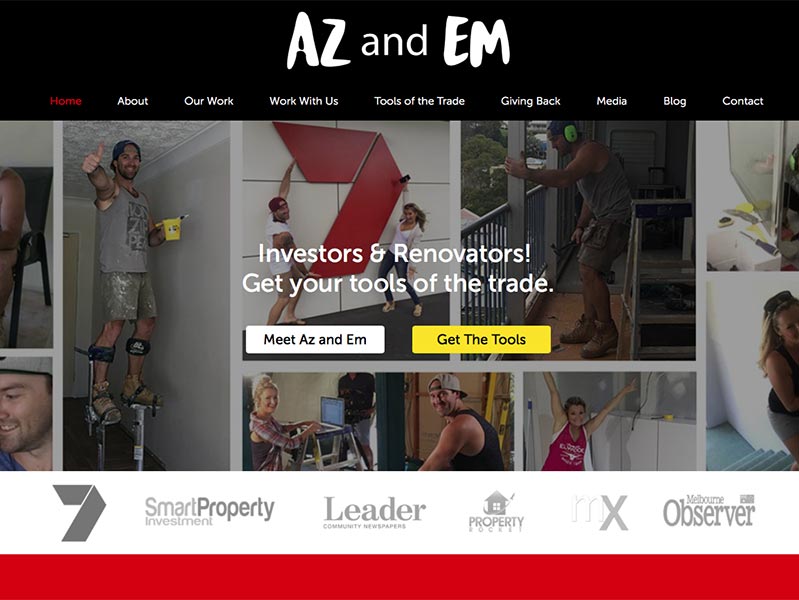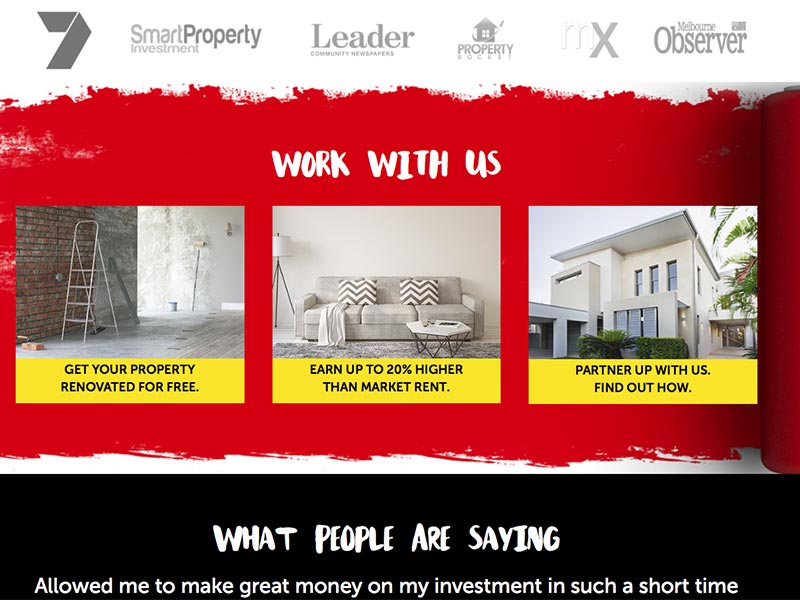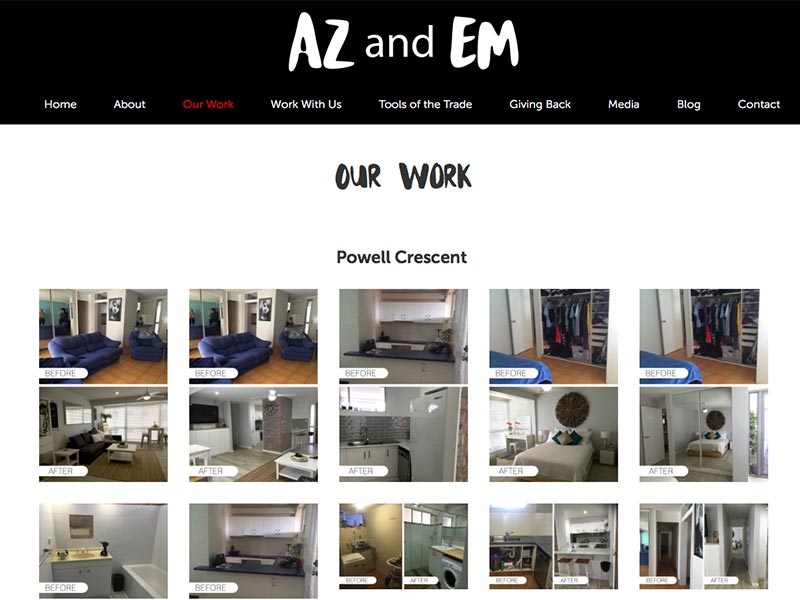 Az and Em are property renovator TV celebrities.
Before: Az and Em wanted a website to showcase their personal brand.  They had no branding when they came to us.
After: We developed a logo and new brand for them in a site that highlights how to hire them, shows tips and uses social media feeds. We host their site and they are on a care plan where we update their WordPress, plugins and themes, do malware scans to protect from hackers and do backups.
The Founder also signed up for a digital marketing and social media strategy coaching package with us.
Want to see it live?
Main Site